Description
This is the pinnacle of cleaning, tackling the cleaning jobs other cleaners simply can't: Easily removing tough dirt and grime to restore items bright & look like new.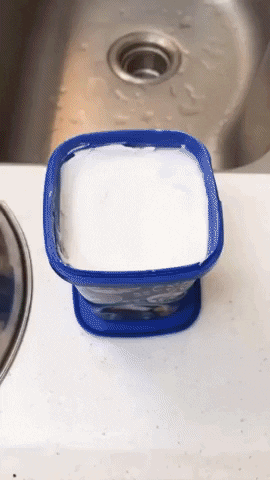 Fast and efficient removal of kinds of stainless steel surface super stubborn stains, oxidation layer, and rust stains.
 Prevent aluminum alloy, tin alloy, and some other oxidable metals oxidant, extend the service life of the equipment, economical.
Both antibacterial mold-proof function, do not contain harmful chemicals, strong acids, or alkalis, won't hurt hands and skin, safe and comfortable. 
Application: Clean kitchenware ( pans, cookware & stove tops), yellow bath crock, door window frame, automobile wheel hub, ceramic bathroom appliance, car glass mist, and so on.
USE STEPS:
Wet a sponge or microfiber cloth and twist dry.
Stick a little strong cleaning paste on the stain.
And then repeatedly wipe.
Wash the stain off with water or wipe it off with a clean cloth.
PACKAGE INCLUDES:
1 x Instant Cookware Cleaning Cream
Payment & Security