Description
Water Leakage is a Big Issue At Home? Worse! Not Able To Find Good Plumber?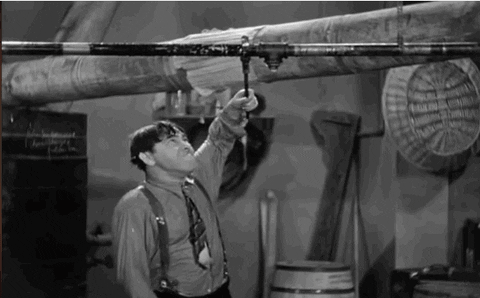 NO MORE LEAKS! BOND, SEAL AND REPAIR VIRTUALLY EVERYTHING! 
Never spend money on expensive plumbers or mechanics anymore with the Magic Crack Repair Tape! Powerful Waterproof Tape is a specially formulated tape that is extra durable and strong and can patch, seal and repair virtually EVERYTHING! It is the only tape you'll ever need as it can be applied on hot or cold surfaces, wet or dry, and even underwater!
  [PROFESSIONAL-GRADE REPAIR]
The tape is equipped with a reinforced Butyl layer that conforms to the curves and the overall profile of the leaking surface. It boasts a rubber backing that resists abrasion and piercing as well as an adhesive that can adhere to any surface type. Enabling people to achieve professional-grade repair and sealing on their most valued investments.
[100% WATERPROOF SEAL]
Slap this tape onto a wet and leaking hole or crack and watch it not only instantly stick, but seal tightly and stop the flow of water at its source. Designed for use inside or on the outside of above-ground pools, water tanks, drums, and liquid or moisture-retaining storage containers.
 [HEAVY-DUTY & EXTREME WEATHER RESISTANT]
Rubberized tape is expertly engineered to handle harsh weather conditions all year round from freezing cold & soggy rain to blazing sunshine and sweltering heat near fireplaces and woodstoves. Resistant to mold, mildew, smoke, and flames.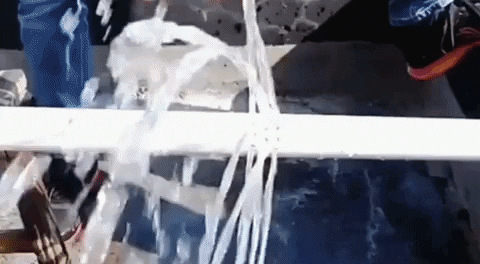 [A MUST-HAVE FOR HOMEOWNERS]
A perfect solution to outdoor and indoor sealing needs – from leaky roofs & gutters to weatherworn sheds, garages, barns & outbuildings. Provides a long-lasting seal and gives a finished professional look to kitchen and bath areas. Keep your house clean and tidy as a new one for a long time. Environmentally friendly, very nice and comfortable feeling, specially designed for the family.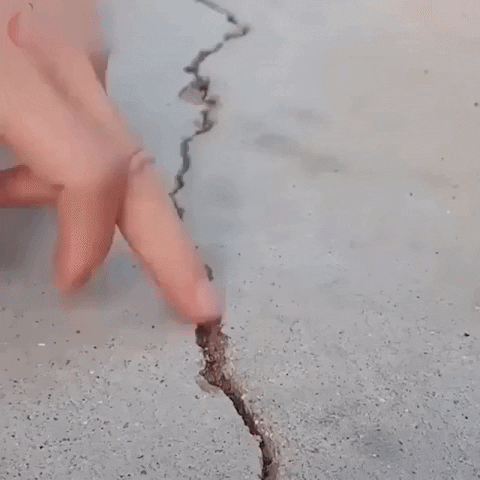 [WIDELY USED]
Magic Crack Repair Tape is excellent for home repairs, DIY projects, marine & water sports, outdoor & camping gear, automotive & mechanical, and industrial & farm equipment. It can also fix leaky above-ground pools, water tanks, drums & storage containers, and pipe & gutter leaks

[SAFE TO USE]
It provides a long-lasting seal and gives a finished professional look to the kitchen and bathroom areas. Keep your house as clean and tidy as a new one for a long time. Tear open without trace residue, easy to use. It has stickiness and strong stickiness.
HOW TO USE IT?
Step 1:
Please completely clean the surface and make sure it's dry, remove any existing silicone caulking prior to installation.
Step 2:
Apply to any flat and smooth surface such as tile, marble, and so on.
Step 3: 
Firmly press the strip after installation, and then wait about 3-5 hours to use.
[SPECIFICATIONS]
Length/Width: 5m x 5 cm Aluminum Foil Thicken Butyl Tape
Material: Aluminum Alloy & Butyl Adhesive
Color: Silver
Payment & Security